Environment´s information
For being in Camigo de Santiago, some of the Jacobean tracks build a touristic attraction. Towards the West, the Jacobean path is driven to Puente la Reina and close to Monreal. Towards the East it is Sangüesa that is full of churches and palaces, being important the church of Santa María (XII-XIV centuries) which facade, centre don the final trial, shows stages from the Old and New Testament, great animals, legends or the classes from the Medieval society. In the South of Monreal is the Mountain Chain of Izcom, that indicates one of the limita between the wet Navarre, the Atlantic weather and vegetation ,and the Mediterranean Navarre. Its peak is Antxurda or Lantxurda, one of the best mounts in Navarre, Likewise there is a wind park in a hill range of this mountain chain. LIkewise in the west of Monrel you can visit the area of Valdorba, built by small urban cores full of sun, with Romanesque jewels, stone cruises, funeral stelas, churches and palaces. Besides, to go by car, Pamplona is close with all its touristic attractions.
Monreal
Small municipality of 250 inhabitants on the foot of the awesome Higa of 1289 m and 18 km from Pamplona by motorway, in the "Camino de Santiago". The parish is Gothic with changes and the altarpiece is mostly Romanesque. In the surroundings there is a Gothic-Renaissance cruise, the Cross of San Blas, as well as a Gothic bridge of two eyes above the river Elorz.
Tours
Pamplona, Foz de Arbayun, Reservoir of Yesa, Castle of Javier, Monastery of Leyre, Hermitage of Eunate, Colegiate of Roncesvalles, Oak tree of Orgi.
Activities
Walking, Hiking, Bird Watching, Mushrooms
WHERE TO GO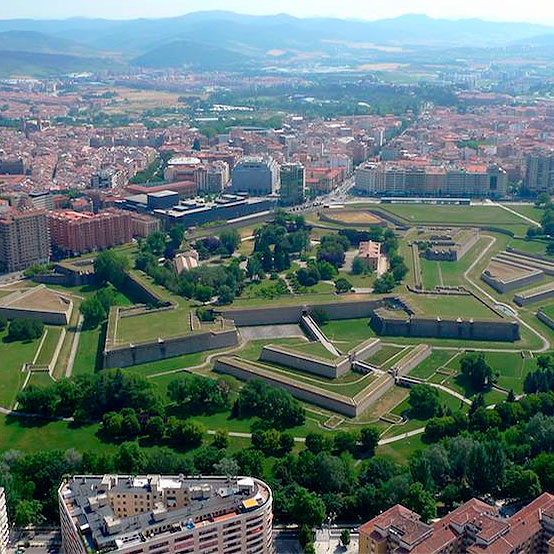 Pamplona
Pamplona invita a disfrutar pausadamente de sus parques y a callejear por su casco antiguo; invita a degustar su gastronomía y sus populares pinchos, regados con un buen vino, disfrutar de festejos ún...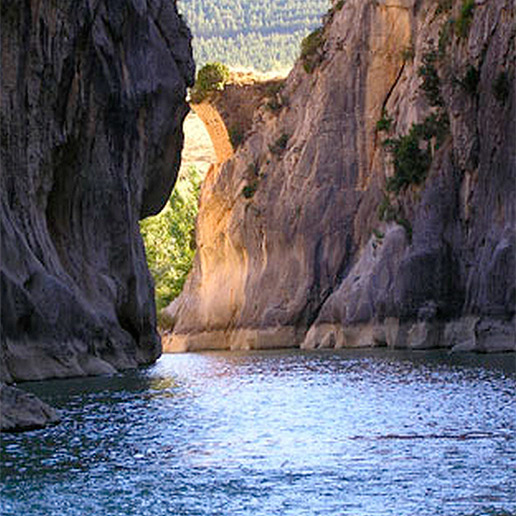 Foz de Lumbier
Es una profunda y estrecha garganta en torno al río Irati de una longitud de algo más de un kilómetro y un desnivel máximo de 120 m. Reserva Natural ideal para disfrutar de un paisaje impresionante, p...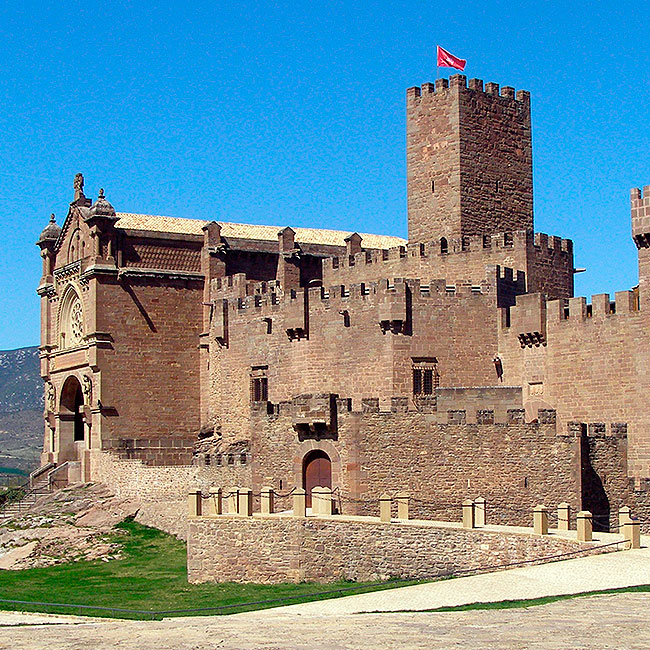 Castillo de Javier
Sus torres almenadas recortan el cielo reforzando su encanto medieval. Cuna de San Francisco Javier, a 8 km. de Sangüesa, al que peregrinan miles de navarros en la Javierada. Su conjunto arquitectónic...
UPCOMING EVENTS
Especial Semana Santa en Navarra
En Pamplona, del 18 al 22 de abril
No tendremos la fama andaluza o castellana, pero nuestra Semana Santa es para vivirla. Si has decidido venir a visitarnos, te presentamos los actos religiosos más destacados además otras propuestas n...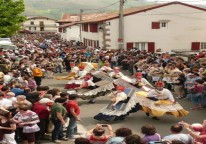 Nafarroaren Eguna (Baigorri-Iparralde)
En Saint-Étienne-de-Baïgorry, 28 de abril
Fiesta tradicional, que se celebra anualmente en el pueblo vecino de Iparralde (Baigorri). Una cita de hermanamiento de Navarros Durante todo el dia, en la pequeña localidad hay artesanos, dantzaris,...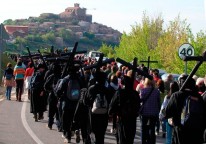 Romerías a Ujué
En Ujué, 1 de mayo
Se festeja el domingo siguiente al 25 de abril, día de San Marcos, y a ella acuden multitud de vecinos de la merindad. Ataviados con túnicas, portando cruces y a veces incluso descalzos y con cadenas,...